Amplify your impact
We love partnering with transformation catalysts, change agents and intrapreneurs so that together we can deliver greater impact to the clients we serve.
INDIVIDUALS
We love coaching individual change makers, social entrepreneurs and organizational leaders to maximize their impact. We specialize in going deeper and helping you see beyond your day-to-day roles and responsibilities. We support you in re-connecting with the essence of who you are and fully expressing it in all aspects of your life.
TEAMS
Bringing a TEAM and its members to unfold their FULL POTENTIAL is a key success factor in any organization, small or big. It can also be a challenge. By going to the essence of what drives team performance we can help you unlock the collective motivation, creativity, well-being, and resilience of your team.
ORGANIZATIONS
By creating a culture that promotes creativity, collaboration and trust we can help you unlock the next paradigm of value creation in your organization. Our unique approach to unleashing human potential naturally leads to breakthroughs in innovation, employee engagement, and ultimately organizational performance.
Interview with Andrew Thornton – Owner Thornton Budgens supermarket
Interview with Laura Saldivar Luna – Chief People Officer Teach for America
Interview with Tanya Gonzalez – Executive Director, Sacred Heart Center
Interview with Dr. KS Saravanavasan – VP Talent Development, Omega HMS
In early 2017, Omega Healthcare Management Services, a global leader in business outsourcing for healthcare service providers, underwent a restructuring aimed at further strengthening their number one corporate value: CUSTOMER SERVICE. As a result of putting the customer even more at the heart of their operational processes they have managed to increase business amongst existing […]
read more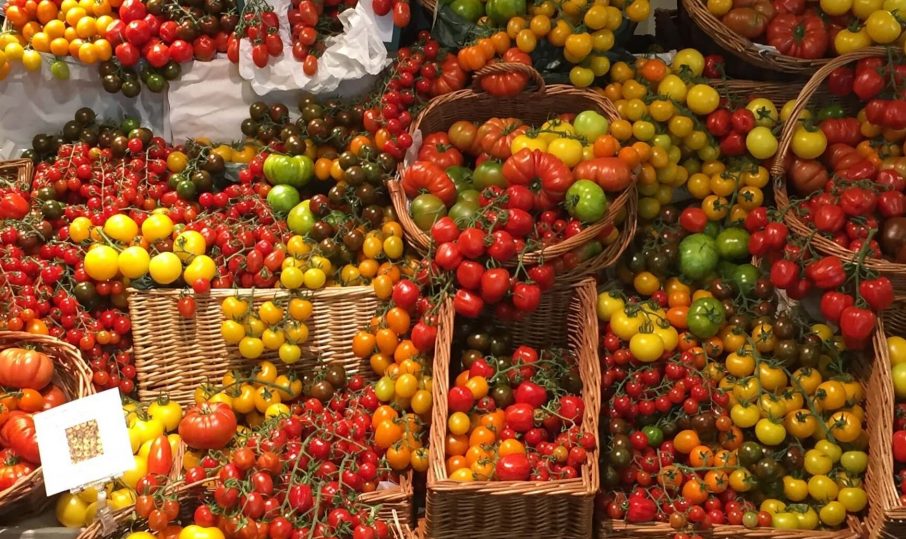 In this case study you will discover how a London-based supermarket, Thornton's Budgens, took significant steps to realise more of the Human Potential of its organisation and as a result created a breakthrough in business performance. You will also learn that these kinds of subjective human-centric interventions can be measured, analysed and re-applied in different […]
read more
Testimonials
What They Say About Our Work
Together with HR, I have reviewed and endorsed the "Being At Full Potential" methodology and believe it could be a great enabler in our journey as a Team. Mark spent 9 years in Market Research at P&G. You will therefore understand why I entirely trust the solidity of the self-assessment survey he is offering us to take.
Virginie Helias
What you have created at Being at Full Potential is a gift to all of us. Thank you for walking this journey alongside our Human Assets Team. This week was evidence of transformation. Thank you for holding this space, which makes possible what previously felt impossible. I'm beyond grateful that our paths have crossed in life.
Laura Saldivar Luna, Chief People Officer, Teach for America
What a magical experience last week with our team. I would love to discover and see how the work within the team could be continued.
Michael Dawkins
We as Omega truly are inspired by your intent and we are experiencing a true partnership. We are really proud to have partnered with you.
Saravanavasan KS
Senior Director Human Resources, Omega Healthcare Management Services
I knew your process would be different than other ways to plan forward, but I failed to comprehend its power for pulling out new insights.
Andreas Schurek
Managing Director, TNS Switzerland
Today was a symbolic day in our journey of applying the Organizational Human Potential Assessment with our client: We finally registered more than 600 answers, which was the goal established by contract…THANK YOU very much for supporting the Team that will be delivering the B@FP debriefs with the client during the next weeks and months. I very much appreciated your sense of warmth, openness and continuous training and improvement.
Rodrigo Martinez-Romero
Coordinator for the Institute for Centered Growth, Mexico
I admit to having been sceptical at first about the process and the likely benefits it (the Human Potential Assessment) would bring but I'm fully converted into believing that I can bring about significant improvements to the way we work in our Islington store and put us in a good place for taking on any new projects in the future.
Paul Gardner
Owner, Budgens supermarket, London
I am SO impressed with the HP instrument to stimulate powerful conversations! Simply opening up questions about a few dimensions on the instrument and inviting inquiry into the intersections revealed by it led to a GREAT conversation! I am really looking forward to future use with my clients.
Training participant
Human Potential Certification Training
The HP Assessment Tool is not just another HR, leadership or personal growth tool. It is a gateway to new possibilities, that are bedded in the essence of who we are and could be. It touches those deep and delicate places in us, our cultures and organizations, that foster the strength to create bold and transformational changes.
Training participant
Human Potential Certification Training