OUR VISION
Every Human,
BEING at Full Potential
BEING at Full Potential is a global assessment, training and coaching organization committed to unlocking HUMAN POTENTIAL by bringing the attention back to the essence of  WHO WE ARE and WHY WE ARE HERE. Our global community of 130+ trained and certified coaches and consultants help bring this vision to life.
We bring into the world an array of tools, frameworks and methodologies that put our incredible HUMAN POTENTIAL at the center, in order to enable breakthroughs at all levels of society: individuals, teams, communities, organizations and even nations.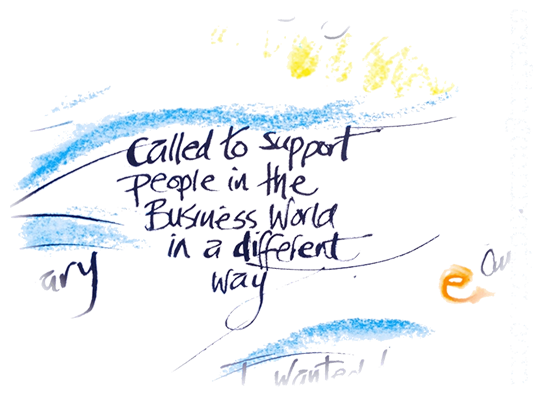 Relentlessly questioning the status quo. A collection of stories from the edges of human awareness and organizational practices to bring this science into the mainstream and make it our new collective lived reality.
We Believe Every Person Is Gifted With Abundant Potential
Our approach to Human Potential realization aspires to elevate our state of BEING.
We believe every person is gifted with abundant potential. However, the extent to which this is realized in one's day to day life can vary significantly.
Some people are in tune with their greatest potential and have found ways to integrate it into their lives. This not only brings them enormous fulfillment but it is also the most effective way to have impact and contribute to the world in a meaningful way.
Our unique Human Potential Assessment Tool delivers breakthrough insights for:
Our Specialties
Discover What We Can Do For You. Get In Touch For a Free Consultation
An invitation to play together. Like all islands connect to the same earth, we know that there is one humanness that binds all of us together. Meet some of our HUMAN POTENTIAL experts and discover how they can help you on your growth journey.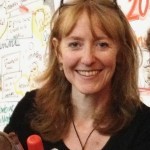 Netherlands
vanessa@craftingconnection.com
"Vanessa is a deeply resourceful person. She listens intensely to people telling their story. She uses her art to draw out the underlying images and understandings in the individual or group she is working with. "Read more…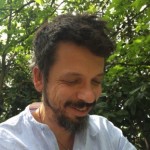 Spain
fabio@beingatfullpotential.com
"Fabio is a good listener and makes me comfortable to share experiences with him. He is skilled at posing questions that bring awareness. Fabio is a caring coach who has helped me with the journey of achievement to reach the ideal me." Read more…
Netherlands
annelieke@beingatfullpotential.com

Annelieke has a keen eye for human potential and the potential of organisations. She has the gift of touching the essential through deep and intelligent listening… Read more…
Event Date & Time: 2020-11-23 | 10:00

BECOME A HUMAN POTENTIAL TEAM EXPERT AND FACILITATOR, AND HELP TEAMS WORK AND THRIVE FROM THEIR FULL POTENTIAL "Bringing a TEAM and its members to unfold their FULL POTENTIAL is a key success factor in any organization, small or big. It is also a challenge. How a team functions has a direct impact on individual […]

read more
A virtual house that encompasses all our training and certification courses and activities that are aimed at furthering HUMAN POTENTIAL REALIZATION on all levels and in all environments. Here are some inspiring articles to get you started.
Testimonials
What They Say About Our Work
The Human Potential Assessment is a well-researched and holistic tool that reflects his author's deep expertise in human psychology and teamwork effectiveness insights"
Virginie Helias
What a magical experience last week with our team. I would love to discover and see how the work within the team could be continued.
Michael Dawkins
We as Omega truly are inspired by your intent and we are experiencing a true partnership. We are really proud to have partnered with you.
Saravanavasan KS
Senior Director Human Resources, Omega Healthcare Management Services
I knew your process would be different than other ways to plan forward, but I failed to comprehend its power for pulling out new insights. Andreas Schurek
Managing Director
TNS Switzerland
Today was a symbolic day in our journey of applying the Organizational Human Potential Assessment with our client: We finally registered more than 600 answers, which was the goal established by contract…THANK YOU very much for supporting the Team that will be delivering the B@FP debriefs with the client during the next weeks and months. I very much appreciated your sense of warmth, openness and continuous training and improvement.
Rodrigo Martinez-Romero
Coordinator for the Institute for Centered Growth, Mexico
I admit to having been sceptical at first about the process and the likely benefits it (the Human Potential Assessment) would bring but I'm fully converted into believing that I can bring about significant improvements to the way we work in our Islington store and put us in a good place for taking on any new projects in the future.
Paul Gardner
Owner, Budgens supermarket, London
The HP Assessment Tool is not just another HR, leadership or personal growth tool. It is a gateway to new possibilities, that are bedded in the essence of who we are and could be. It touches those deep and delicate places in us, our cultures and organizations, that foster the strength to create bold and transformational changes.
Training participant
Human Potential Certification Training
I am SO impressed with the HP instrument to stimulate powerful conversations! Simply opening up questions about a few dimensions on the instrument and inviting inquiry into the intersections revealed by it led to a GREAT conversation! I am really looking forward to future use with my clients.
Training participant
Human Potential Certification Training
Standards of Being
Allowing:
We trust in the resourcefulness of each person, and we accept others' truth as perfect for them. We are not prone to control, because we know that everyone is on a unique and perfect journey. Whenever the energy is heavy or not flowing, rather than push through, we pause to listen & sense into the wisdom of the moment.
Our Clients
We have worked with